Travel hacking has become increasingly popular in recent years, and it is a great way to save money on travel expenses. When selecting the best travel credit cards for maximum savings, you should look at features such as rewards programs, sign-up bonuses, annual fees, foreign transaction fees, and redemption options. Rewards programs provide points or miles that can be redeemed for free flights or other discounts when booking travel.
Sign-up bonuses offer an immediate benefit – often hundreds of dollars – with the first purchase using the card. Annual fees are important as some cards waive them while others have hefty recurring costs. Foreign transaction fees add up quickly, so choosing cards without these charges is wise when traveling abroad.
Finally, each program offers different redemption options, so researching what works best for your needs is key before applying for any card. By considering all these factors carefully, you can maximize your potential savings through travel hacking with the right credit card choices.
When maximizing your travel hacking potential, there is no better way to do so than by choosing the best travel credit cards. With various card providers' wide range of rewards and benefits, it can be difficult to determine which one is right for you. To make sure you get the most out of your hard-earned money when traveling, this guide will provide tips on selecting the perfect travel credit card for your needs.
From researching sign-up bonuses and points programs to understanding annual fees and interest rates – we'll cover everything you need to know to choose the right card that will help maximize your potential savings.
Which Chase Credit Cards are Best for Travel Hacking?
Chase credit cards are the perfect option for travel hackers looking to maximize their points and rewards. With various options offering generous bonus categories, you can easily rack up points to use on your next getaway. The Chase Sapphire Preferred® Card is one of the most popular choices among travelers, thanks to its 2X Ultimate Rewards points earned on all dining and travel purchases, plus 1X point per dollar spent on other purchases.
For even more flexibility in earning rewards, consider the Chase Freedom Flex℠ card which earns 5% cash back (on up to $1,500 in combined purchases) each quarter when you activate bonus categories like gas stations, grocery stores or Lyft rides; 1% cash back on all other spending; and 3% cash back at restaurants (including takeout). Finally, if you're looking for an ultra-premium experience with luxe perks such as complimentary airport lounge access and priority boarding privileges worldwide then check out the Chase Sapphire Reserve® card — it offers 3X Ultimate Reward Points per $1 spent on travel & dining at restaurants worldwide after activation too! No matter which Chase credit card you choose though, be sure to make use of its many valuable benefits that come along with it—from trip cancellation insurance protection to purchase protection coverage—to ensure your travels are smooth sailing every time!
What is Travel Hacking With Credit Cards?
Travel hacking with credit cards is a strategy used to maximize the rewards you receive from your credit card purchases. It involves using reward points and cash-back programs to "hack" trips and flights, so that you can get them for less than what they would normally cost. To do this, one must sign up for credit cards which offer generous reward points or have special offers like reduced airfare costs or hotel discounts.
With the right combination of cards, travelers are able to enjoy discounted travel opportunities on both domestic and international trips. For example, suppose an airline has an offer for 25% off tickets when paying with a certain type of card. In that case, it makes sense for the savvy traveler to take advantage of such deals in order to save money while still enjoying their desired destination. Other tips include signing up for multiple loyalty programs at once (but making sure not to miss out on any rewards) as well as tracking spending habits in order to know how much one can actually spend without going over their budget limit set by their respective bank or financial institution.
Travel hacking with credit cards is a great way for anyone who loves traveling but wants more bang-for-their-buck when it comes time pay!
What is the Best Credit Card to Use While Traveling?
When it comes to choosing the best credit card for travel, the first thing to consider is which type of rewards you would like from your card. Depending on your lifestyle, you may want a card that offers cash back on purchases, points towards airline miles or hotel stays, or discounts at certain retailers and restaurants. Each credit card issuer has their own unique set of benefits so be sure to read up on what each one offers before making a decision.
Additionally, make sure that the fees associated with each potential credit cards are reasonable in comparison with other cards available; some may have higher annual fees but offer better rewards while others may have lower annual fees but fewer rewards. Finally, if you plan on traveling abroad don't forget to check out whether there are any foreign transaction fees associated with using your new credit card internationally as these can add up quickly and put a damper on your trip! All in all, researching different options and understanding which type of reward system works best for you will help ensure that you choose the best credit card for travel!
How Do I Get Started in Travel Hacking?
Travel hacking is a great way to save money and get the most out of your next trip. If you're looking for ways to travel more often without breaking the bank, travel hacking may be just what you're looking for. Getting started in travel hacking can seem daunting at first, but with some guidance, it doesn't have to be complicated or time consuming.
The key things you need to know when getting started in travel hacking are: understanding loyalty programs; leveraging credit card sign-up bonuses; tracking airline miles and hotel points; taking advantage of discounts such as price matching and flash sales; and finding cheap flights through comparison websites like Skyscanner or Kayak. Once you understand these fundamentals of travel hacking, you can start building upon them with more advanced techniques such as leveraging flight deals from airlines themselves, signing up for frequent flyer accounts with multiple airlines or hotel chains, researching fare rules on award tickets etc. Finally, make sure that once the basics are covered, you track all your spending so that everything is accounted for when it comes time to redeem points/miles/cashback etc., everything is accounted for!
With these tips in hand, anyone can become a savvy traveler who knows how to maximize their vacation budget without having to sacrifice on comfort or quality.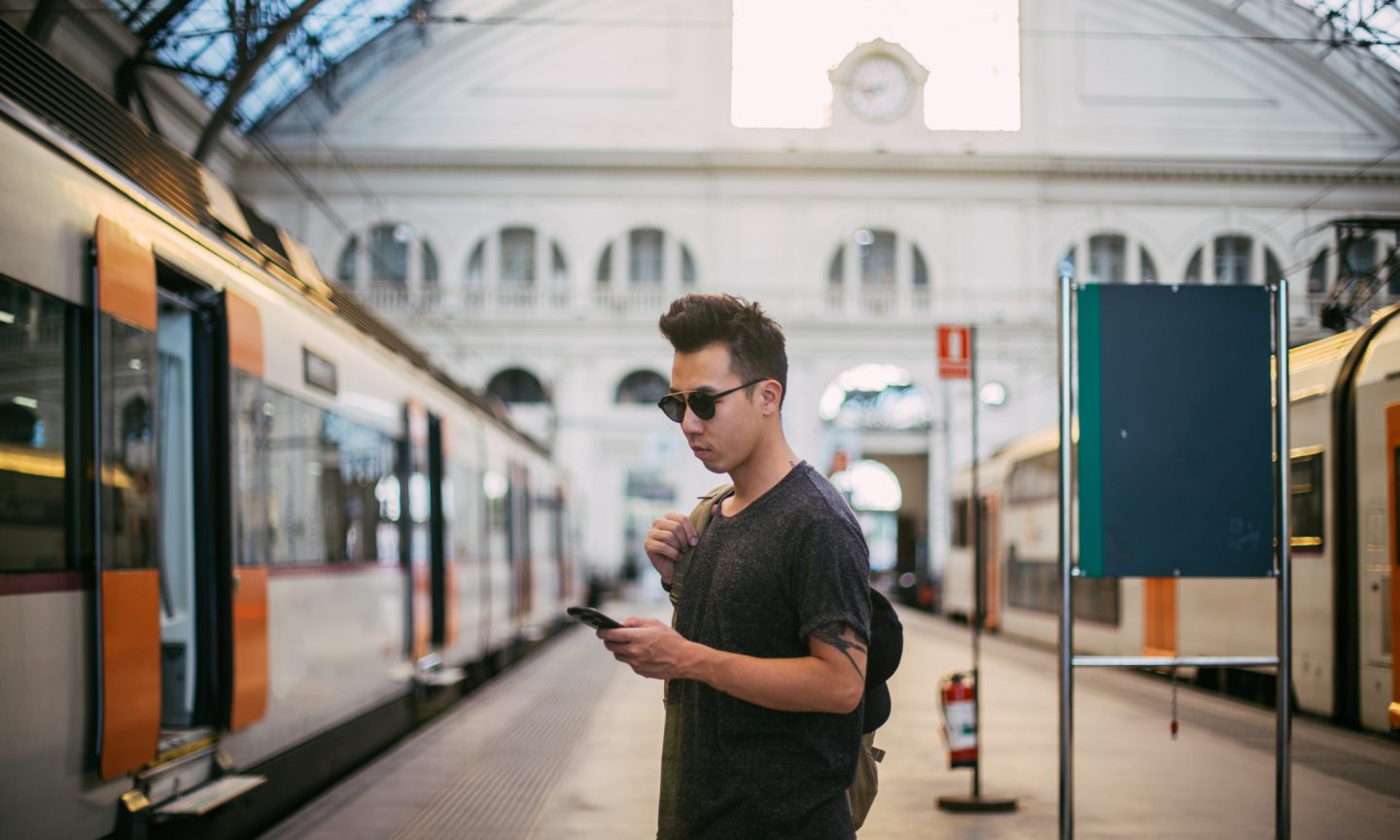 Is Travel Hacking Legal?
Travel hacking is a term used to describe the practice of utilizing loyalty programs, promotional offers and other creative strategies to reduce the cost of travel. Many people wonder if this type of activity is legal or not. The answer is that travel hacking is completely legal – as long as you are honest and abide by the terms and conditions associated with any program or promotion you use.
This means that while it's perfectly acceptable to take advantage of promotional offers from airlines, hotels, credit cards and other loyalty programs, it's important to do so in an ethical manner — meaning don't try to game the system or commit fraud. For instance, signing up for multiple accounts under different names could get you banned from certain loyalty programs; similarly applying for one-time sign-up bonuses more than once per person could result in your accounts being cancelled. At its core though, travel hacking is just using existing products in clever ways — something which not only falls within accepted norms but can often save travelers hundreds (or even thousands) of dollars on their vacation costs!
Travel Hacking Credit Card Spreadsheet
Travel hacking is a great way to save money on your trips, and a travel-hacking credit card spreadsheet can be an invaluable tool in helping you manage your finances. A spreadsheet allows you to track the different rewards cards that you have and view the total amount of points or miles that you have accumulated over time. This helps ensure that you get the best value from each card and track any sign-up bonuses or other promotions offered by credit card companies.
With a travel-hacking credit card spreadsheet, it's easier than ever to make sure that all of your hard earned points and miles are being used efficiently!
Conclusion
This blog post has provided a comprehensive guide to choosing the best travel credit cards for maximizing travel hacking potential. With information on how to compare cards, determine spending needs, and decide which rewards are most beneficial, readers now have the tools to select the right card to maximize their savings when traveling. By taking advantage of these tips, individuals can save money while enjoying all that travel offers.