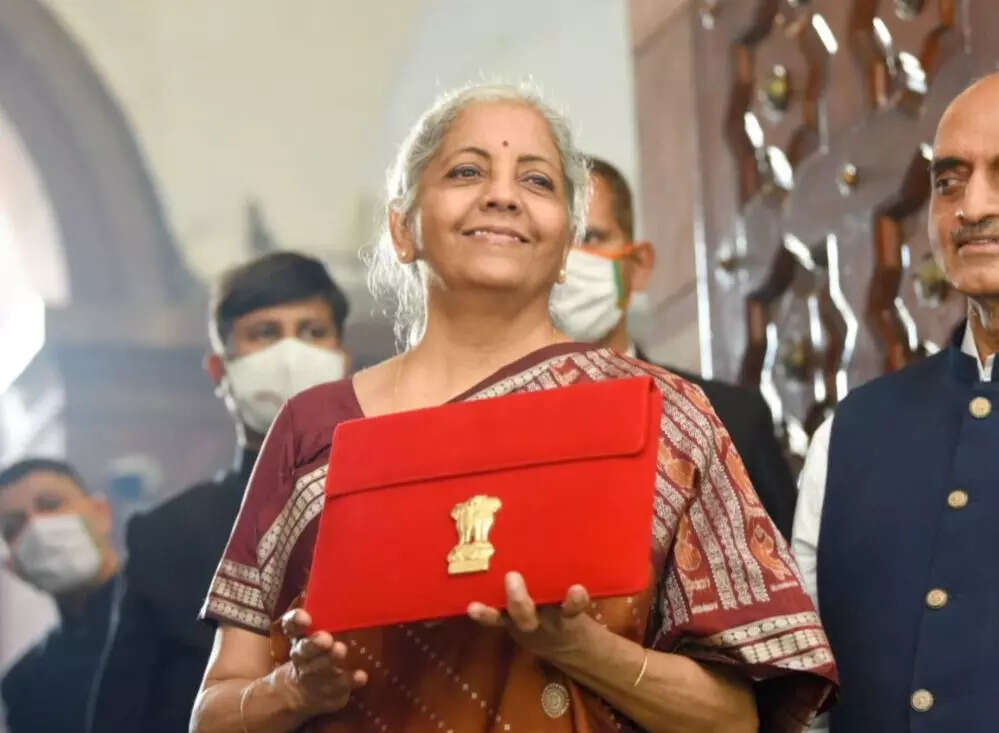 Finance Minister Nirmala Sitharaman has presented the Union Budget 2022-2023 today in the Parliament. Industries and sectors have started reacting to the announcements made by the Finance Minister. In a major highlight, the Budget speech by the Minister didn't have any formal announcement for the tourism industry.
However, the government has announced key measures related to the aviation, mobility, and hospitality sector including the introduction of e-passports with embedded chips, 400 new generation Vande Bharat trains in the next three years, 8 ropeway projects, and extension of the ECLG scheme till March 2023 to support the hospitality sector. Let's have a look at what the industry stakeholders have to say:
FAITH
Nakul Anand, Chairman, Federation of Associations in Indian Tourism & Hospitality (FAITH), said, "The Union Budget provides some relief and medium to long term infrastructure measures to stressed tourism travel & hospitality industry, but there was an immediate opportunity for more direct intervention to support the highly stressed tourism travel and hospitality companies and their employees." FAITH further added that the extension of ECLGS expansion till 2023 with an additional corpus of INR 50,000 crore dedicated to hospitality and allied industries will help provide relief. "Hopefully, the fine print will enable moratorium extension of all previous schemes and debt restructuring," it added.
HAI
KB Kachru, Vice President, Hotel Association of India (HAI) and Chairman Emeritus & Principal Advisor South Asia, Radisson Hotel Group, stated, "We laud the Finance Minister for extending the ECLGS up to March 2023. The additional amount earmarked for hospitality and related sectors will provide relief to the industry which is yet to match the pre-pandemic level. The announcement recognises the distress in hospitality. However, the specifics require to be studied to understand better the impact on specific businesses and organisations. HAI in the past has been requesting for the scheme to be customised and tailored to the unique model of the hotel business and the future outlook of the sector."
ICPB
Amaresh Tiwari, Vice Chairman, India Convention Promotion Bureau (ICPB), said, "Yet another disappointing budget for the tourism industry. The mindset of the government needs to change for a sector which generates close to 10 per cent employment. The Budget 2022 presented by the Finance Minister that is likely to see growth of 9.27 per cent makes it clear that current government vision of 2047, does not see the importance of tourism and travel industry that also contributes almost 8 per cent to the nation's GDP. The 'Amrit Kaal' of 25 years under the highest leadership vision has disappointed the tourism industry. ECLGS will not help and create another trap of loans."
KPMG
Neeraj Bansal, COO – India Global and National Leader – Supply Chain Realignment, KPMG in India, said, "Budget 2022's announcements under the National Gati Shakti plan are a welcome move for the infrastructure, logistics, and mobility sector. It is a well-rounded budget with a focus on long-term growth agenda across four key tenets – Infrastructure development and Capex Enhancement, Focus on Productivity, Financial Inclusion, and Digital deepening. Enhancing ECLGS to INR 5 lakh crore with a focus on hospitality is a welcome announcement for the tourism and hospitality sector. The Gati Shakti Masterplan for Expressways will expand roadways by 25,000 milometres, connecting remote areas of the country with manufacturing hubs. The 100 cargo terminals to be developed under this programme will ensure a more efficient logistics connectivity. The concept of "one station, one project" will help in popularising local businesses and supply chains, with the Railways to develop projects specifically for the MSME sector. The announcement of contracts to be awarded for multimodal logistics parks also puts into focus the government's efforts in ensuring logistics efficiency."
PwC India
Mohammad Athar, Partner, and Leader – Industrial Development, PwC India, commented, "The government's focus on sustainable and alternative mobility for hilly terrains is a welcome move. The Parvat Mala announcement with 8 ropeway projects in 2022–23 will not only diffuse transport-linked congestion in hilly areas but also enable the growth of tourism in these locations. Our ability to bring global capabilities in operating and developing ropeway systems will be critical for the success of the programme in the short term and help build capabilities within the country in the long term."

EaseMyTrip
Rikant Pittie, Co-founder- EaseMyTrip, on the Budget announcements for the travel and tourism sector said, "International travel has been severely impacted by the pandemic, which is why we are pleased with the introduction of e-passports with embedded chips. This will provide a big boost to travel and add a level of convenience for international travelers. Additionally, the expansion of the Emergency Credit Line Guarantee Scheme by INR 50,000 crore to INR 5 lakh crore will enable the small travel operators and stakeholders within the travel and tourism industry to reel back from the disruptive impact of the pandemic."
Damodar Ropeways
Aditya Chamaria, MD, Damodar Ropeways & Infra Limited, said, "We are excited that the government has taken note of the importance of ropeways in commuting and promoting tourism. The announcement of the National Ropeway Programme, where eight projects will be taken up on a PPP basis, will help the acceptance of the ropeway as a necessary, eco-friendly mode of transport. The Government's focus on ropeways in congested cities where conventional modes of transport would not work, speaks volumes about the government's futuristic planning for the country. The Budget's focus on improving connectivity, especially through sustainable modes of transport such as ropeways, will take India on a path of growth, help in increasing tourism, and lead to innovation in the cable car industry."

Cygnett Hotels
Sarbendra Sarkar, Founder, Cygnett Hotels and Resorts mentioned, "Extension of ECLGS scheme with an additional allocation for the hospitality sector is a welcome move. As we all are aware the hospitality sector has been one of the hardest-hit sectors because of Covid. This will help the small and mid-sized hotels overcome liquidity issues and to return to growth. The big focus on infrastructure development will also help the tourism and hospitality sector. We also welcome the announcement of the National Ropeways Development Programme."