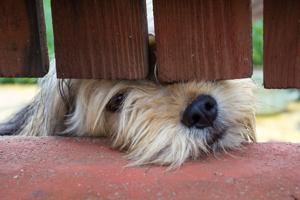 Pet events in the Triad
Get information, stories and more at The Pet Shop blog at www.greensboro.com/blogs. Send events to people@greensboro.com.
"Best in Show" Movie Screening and Pet Adoption Event: 6:15 p.m. Aug. 16, Carolina Theatre, 310 S. Greene St., Greensboro. With Haley Graves Foundation. Cats and dogs available for adoption. Bring cash to vote for best in show foster pet. 336-333-2605 or www.thehaleygravesfoundation.com.
Dog Days on the Downtown Greenway with Doggos: 5-7 p.m. Aug. 29, LoFi Park, 500 N. Eugene St., Greensboro. Cool down and splash stations, dog beer and frosty paws ice cream, raffle for annual passes to Doggos, a dog park and pub. llorenz@actiongreensboro.org.
Sip, Savor, Shop: 1-4 p.m. and 5-8 p.m. Sept. 25, Greensboro Coliseum Complex's Special Events Center. Will showcase products from across the state. A portion of the proceeds will benefit Project HALO (Helping Animals Live On) a no-kill animal rescue and sanctuary in the Carolinas. www.southernvineproductions.com.
Megan Blake Dog Training Classes: 4:30 p.m. Sundays, LeBauer Park, 200 N. Davie St., Greensboro. Ask questions, learn new dog behaviors. Registration recommended. tinyurl.com/yc8wcb56.
Adoption Fair: noon-3 p.m. Saturdays, PetSmart, 2641 Lawndale Drive, Greensboro. With Triad Independent Cat Rescue. Visit www.triadcat.org or email meowmire.yahoo.com.
Low-cost Rabies Clinic: noon-2 p.m. third Saturday, SPCA of the Triad, 3163 Hines Chapel Road, Greensboro. www.triadspca.org.
Adoption Fair: noon-3 p.m. Saturdays, PetSmart, 1206 Bridford Parkway, Greensboro. With Juliet's House Animal Rescue. julietshouse1@gmail.com.
Virtual Adoption Fair: 11 a.m.-3 p.m. third Saturday. With Tailless Cat Rescue, SPCA of the Triad, Helping Hands 4 Paws and other local cat adoption groups. www.facebook.com/pg/taillesscatrescue/community/.
Cat Adoptions: Sheets Pet Clinic, 809 Chimney Rock Court, Greensboro. $100 for one cat, 6 months or older; $150 for two adopted together to the same home, 6 months or older. $125 for each kitten, $200 for two kittens adopted at the same time. Fees includes spay/neuter, microchipping, testing for feline leukemia and/or Feline Immunodeficiency Virus, current, age-appropriate vaccinations, FeLV vaccinations for kittens, flea treatment and deworming. All adoptees receive an "exit exam" from one of the veterinarians before going home. Every cat or kitten adopted from Sheets Pet Clinic receives half-price vaccinations for the rest of its life, if brought in for yearly wellness exams. Every cat receives one-month free pet insurance. petadoptions@sheetspetclinic.com or www.sheetspetclinic.com.
SPCA of the Triad: Open for adoptions from 9 a.m.-4 p.m. Tuesdays through Saturdays and noon-4 p.m. Sundays, 3163 Hines Chapel Road, Greensboro. Submit an adoption application and wait for approval email. www.triadspca.org, www.facebook.com/TriadSPCA, www.instagram.com/spca_of_the_triad.