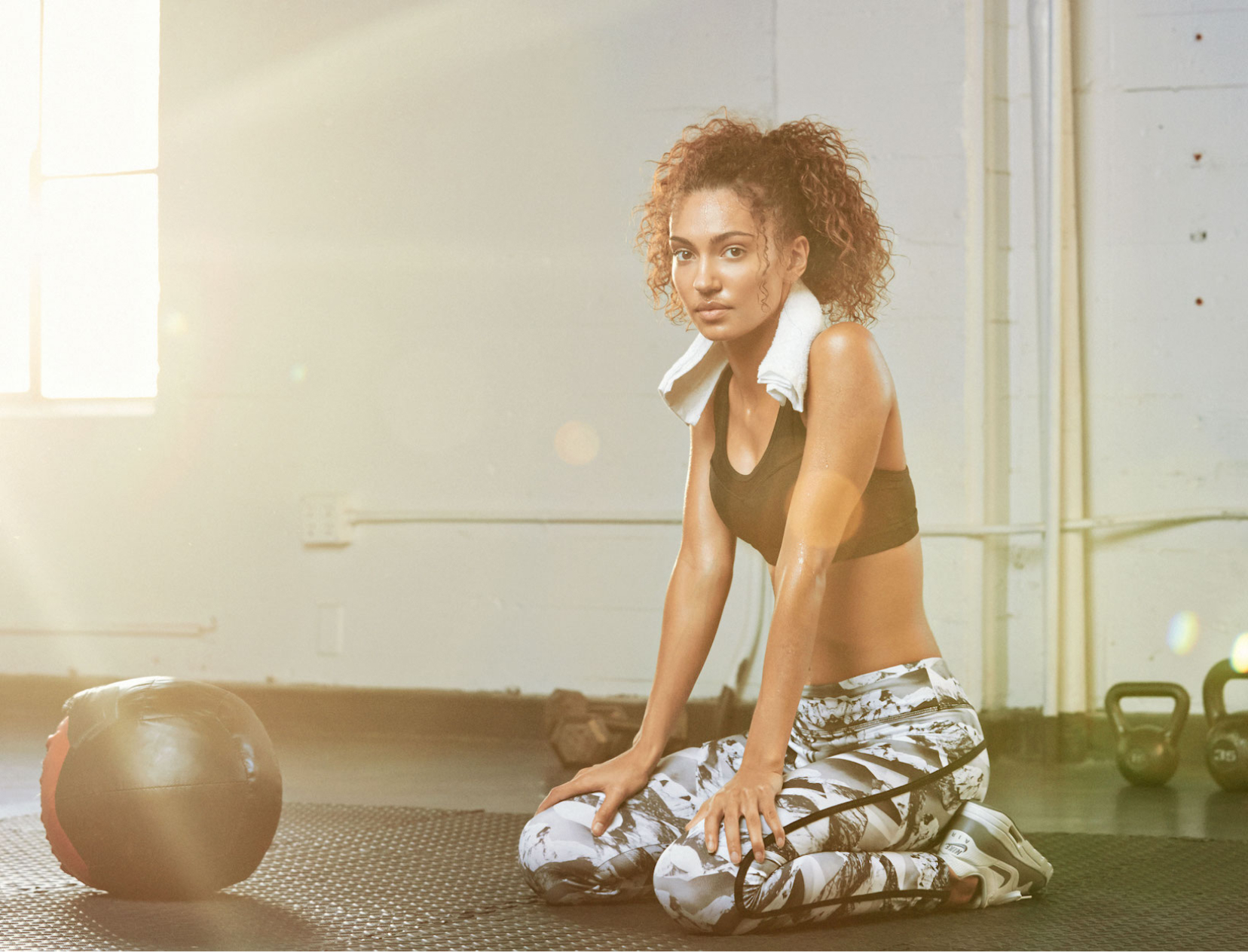 Photo courtesy of Erik Umphery/The Licensing Project
Which Winter Wellness Type Are You?
In partnership with our friends at Clearlight Saunas
You know a wellness person when you see one. Or do you? Out of a million ways to get invested in well-being (and sometimes show it), these are the three wellness-minded types we aspire to be this winter.
The Sweat Seeker
You feel most yourself when you're breaking a sweat. The glow you get after the toughest workouts? Unmatched. A hiking trip to somewhere hotter than here? Already booked. And you've graduated from your weekly booking at the sauna studio down the street and shelled out for an infrared sauna of your own. It might not be your biggest flex, but it is your favorite.
The height of luxury is a personal sauna pumping out far and full-spectrum infrared heat. This one measures four by four feet and plugs into a standard outlet, so it's well-suited for small spaces (whether that's a master bathroom or the living room of your teensy downtown flat).

Clearlight Saunas

Sanctuary 1

Clearlight Saunas, price upon request

SHOP NOW
Cure Hydration

Ruby Riot Grapefruit Daily Electrolyte Mix

goop, $25

SHOP NOW

Soma

10-Cup Water Pitcher

goop, $39

SHOP NOW

Baina

Josephine Organic Cotton Hand Towel

goop, $45

SHOP NOW

Matteau

Nineties Crop Top

goop, $135

SHOP NOW

Matteau

Nineties High Brief

goop, $135

SHOP NOW

What to wear when high heat is on the menu? As little as possible.

Bala
Bala Bars
goop, $55

SHOP NOW

Bala

Weighted Wrist Bangles

goop, $49

SHOP NOW

CW&T

Forever Jump rope

goop, $75

SHOP NOW

Bala

The Power Ring

goop, $85

SHOP NOW

The Upside

Ayama Pia Crop

goop, $80

SHOP NOW

The Upside

Ayama Dance Spin Shorts

goop, $70

SHOP NOW

A few hundred HIIT workouts in, you know you can put your trust in a breathable, firm rib-knit with the right amount of stretch.

Therabody

Wave Roller

goop, $149

SHOP NOW

goop Beauty

G.TOX DETOXIFYING SUPERPOWDER

goop, $60/$55 with subscription

SHOP NOW
The Spiritualist
You're the friend everyone can count on for a referral to the best Reiki master on this side of the Pacific. Your wildest nights out happen deep in Topanga. Nights in: crafting a love spell by the light of a candle. Your search history includes something about truffle retreats in Amsterdam.
Incausa

Large Standard Singing Bowl Set

goop, $276

SHOP NOW

Wylde One

Yoga in a Cup

goop, $35

SHOP NOW

Inner Compass Cards

Inner Compass Cards

goop, $55

SHOP NOW

Les Tien

Inside-Out Mock-Neck Raglan

goop, $202

SHOP NOW

Les Tien

Inside-Out Snap-Front Pants

goop, $198

SHOP NOW

At-home rituals call for something snuggly, like a sweatshirt and sweatpants made from lightweight French terry.

Things Are Looking Up

Optimism on Deck

goop, $40

SHOP NOW

WTHN

Ear Seed Kit

goop, $45

SHOP NOW




The Compass

Guided Meditation and Movement Membership

The Compass, $49 a month or $499 a year

SHOP NOW

B Yoga

Ritual Sit Set

goop, $290

SHOP NOW

HÉROS

The Unitard

goop, $195

SHOP NOW

3rd Ritual

BEL Candle Set

goop, $175

SHOP NOW

Lexmond & Lexmond

Moon Intentions Notebook

goop, $25

SHOP NOW
The Snooze Scientist
No one gets between you and your wind-down routine. You know what works for you, and you have it down pat: Turn the lights down low, spend a languid hour in the tub with a cup of chamomile, and set the scene with intention and a pile of cozy blankets. And when all else fails? You lean on the clean-formula sleep aids in your bedside drawer.
Equitea

Comfort Herbal Chai Blend

goop, $14

SHOP NOW

goop Beauty

"The Martini" Emotional Detox Bath Soak

goop, $35

SHOP NOW

Bearaby

Cotton Napper Weighted Blanket, 15 LBS.

goop, $249

SHOP NOW

BIOS Lighting

SKYVIEW WELLNESS TABLE LAMP

goop, $750

SHOP NOW

vitruvi

Move Diffuser Terracotta

goop, $179

SHOP NOW

vitruvi

Unwind Kit

goop, $54

SHOP NOW

Morihata

Washable Leather Room Shoes (Unisex)

goop, $196

SHOP NOW

goop Wellness

Knock Me Out

goop, $55 for 60/$30 for 30

SHOP NOW

Desmond & Dempsey

Signature Set

goop, $145

SHOP NOW

goop Wellness

Ultraplush Self-Heating G-Spot Vibrator

goop, $89

SHOP NOW
---
*These statements have not been evaluated by the Food and Drug Administration. These products are not intended to diagnose, treat, cure, or prevent any disease.